Relationships can be a source of joy and meaning in our lives.  They can bring us happiness and a sense of connection.
At the same time, relationships can bring our greatest fears, insecurities, and pains to the surface.  They can be a vulnerable space where we allow our not-so-perfect selves to be seen by another.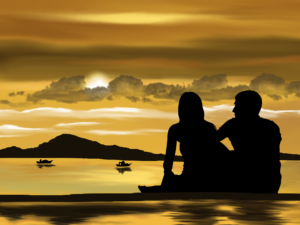 For many people, relationships are not easy.  There may be a variety of struggles in the relationship and our egos can get in the way of connecting on a deeper level.
Couples may fight about money, not spending enough time together, and misunderstandings can happen frequently.
It is not easy to navigate the waters of relationships.  Sometimes it takes a trained professional to provide insight, perspective, and care to change the trajectory of the relationship.
If you are in a relationship and find yourself struggling with your partner, first know that it is OK and many people face these same challenges.  Also know that things can change.
You can rekindle the spark that brought the two of you together in the first place.  Good healthy communication is possible.  You can learn to deeply understand each other and support each other.
A healthy relationship can bring both parties vitality and meaning in life.  An unhealthy one can often bring both parties down.
Investing in creating a healthy relationship is a valuable experience.  Therapy can help.
If you find yourself struggling in a relationship, give me a call or send me an email.  It would be an honor to support you.