Anxiety sucks.
Stress is a pain.
The world is full of uncertainty.
We're here to help.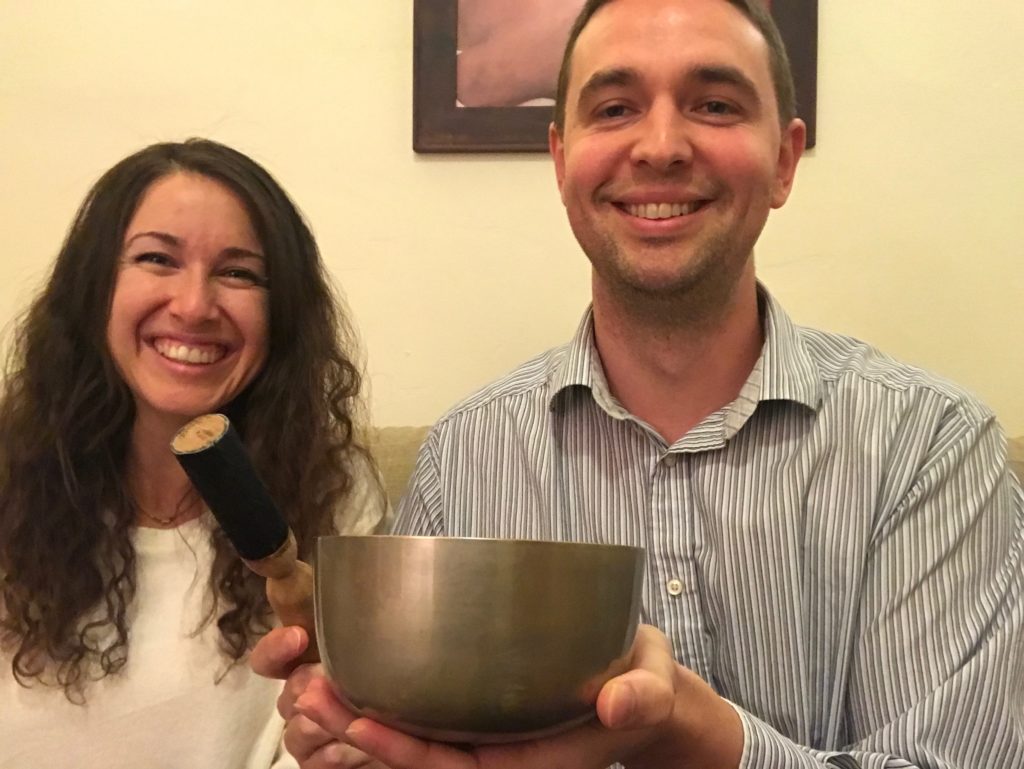 We know how difficult living with anxiety and stress is.
We know the restless nights not being able to sleep.
The constant worry about the future.
The mind that is racing a million miles a minute.
The body aches and stomach problems.
The relationship fears and struggles from anxiety.
That's why we created Everyday Mindfulness for Stress and Anxiety 6 Week Self-Care Journey
This is a self-guided, 6 week online journey designed to help you learn the basics of mindfulness practice so you can:
Reduce stress so you can have more clarity of mind
Let go of obsessive thoughts so you can sleep peacefully at night
Be more accepting and compassionate to yourself
Learn to slow down so you can decrease job burn-out
Know your emotions better which can improve relationships
Calm anxiety so you can feel more joy and ease
Each week you will receive an email with written content, guidance videos, and guided meditations audio to help you create a daily mindfulness practice.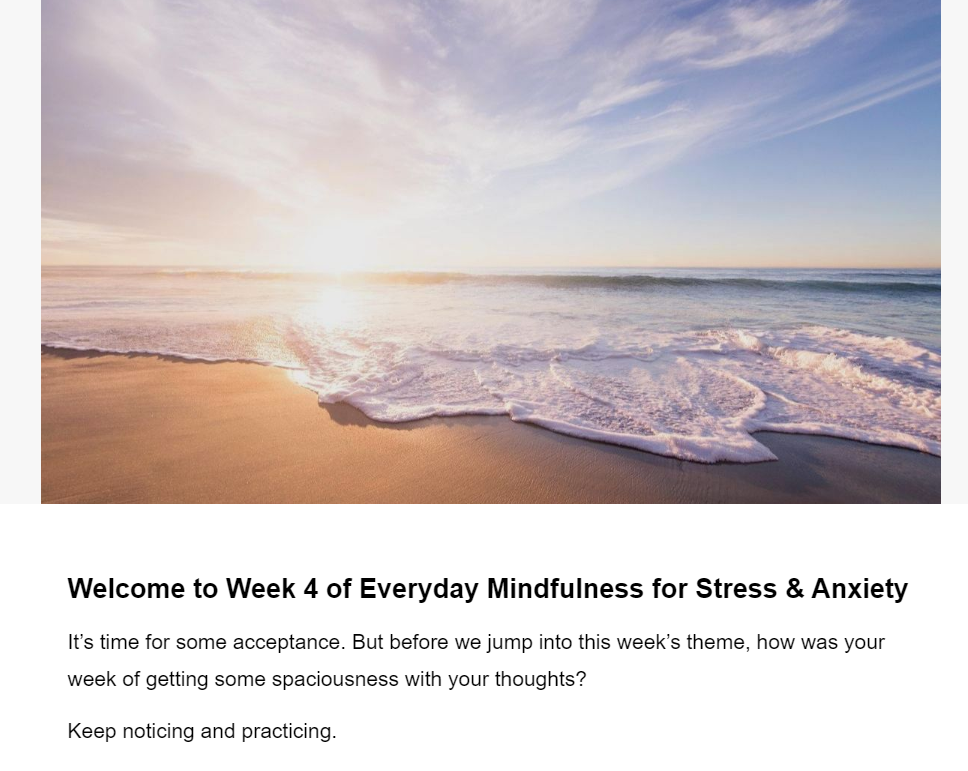 These mindfulness exercises are simple and easy to practice. No previous mindfulness or meditation experience necessary.
Week 1: Getting into the Present Moment
– Do you get caught up in the future or the past? In week 1 we define mindfulness and help you come back into the present moment.
Week 2: Becoming the Observer
– Does anxiety take you over and you can't see past it? In week 2 we help you take a step back from your anxiety so you don't get caught up in it.
Week 3: Finding Space from Thoughts
– Do your negative thoughts keep coming back? In week 3 we help you get some separation from your negative stressful thoughts.
Week 4: Acceptance
– Does it feel like you are in a struggle with yourself? In week 4 we help you drop the struggle and find peace with yourself.
Week 5: Cultivating Self-Compassion
– Do you tend to beat yourself up? In week 5 we help you let go of your inner critic and start treating yourself with kindness.
Week 6: Mindful Relating and Gratitude
– Do you have trouble speaking your truth in relationships? In week 6 we guide you through bringing mindfulness into your relationships, and help you create a gratitude practice.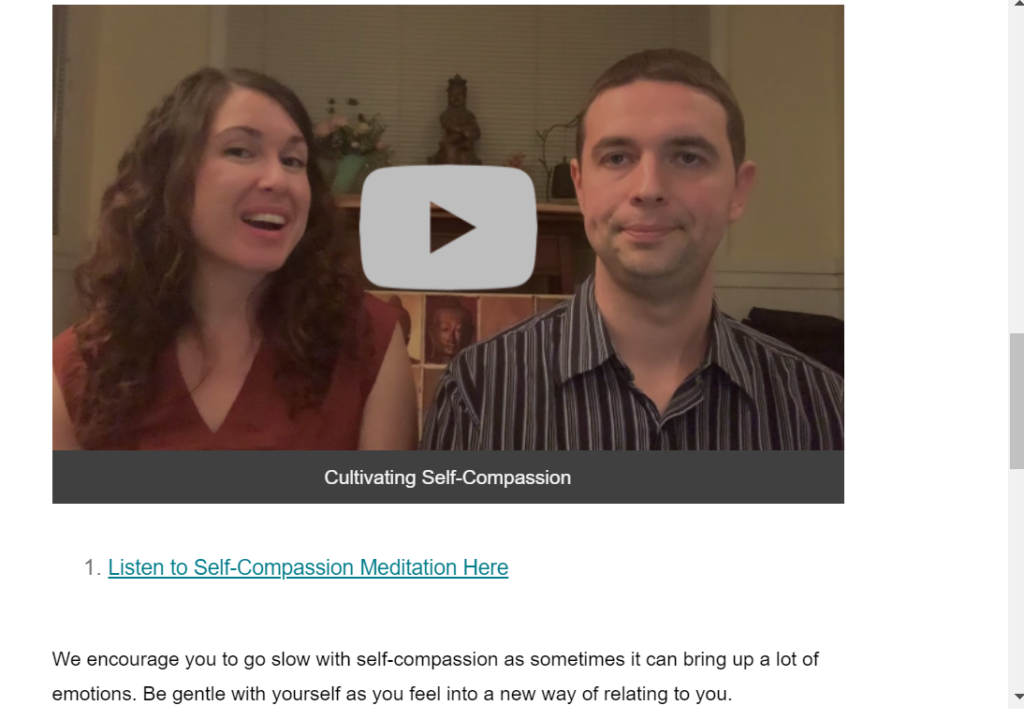 So what are you waiting for?
Your mindfulness journey awaits!
Normally we sell the course for $300
During our early bird launch, the first 10 people that buy the e-course will get it for just $99!
Click the photo below to purchase Everyday Mindfulness for Stress and Anxiety – 6 Week Self-Care Journey
After purchase on the bottom of the payment confirmation page, click *RETURN TO MERCHANT* to register for the journey!
*After purchase on the payment confirmation page, click "RETURN TO MERCHANT" to register for the journey!

All sales are nonrefundable. By purchasing the above course, you agree to our: