I work with Bay Area professionals that feel overwhelmed with their life and find themselves in a battle with anxiety.
My clients often report losing sleep because their minds keep racing – worrying about relationships or stressing about work.
Some have had panic attacks or struggle with obsessive thoughts.  They can be perfectionistic and self-critical.
They wish they could just "turn off" their anxious mind.  And they often worry "will my anxiety ever get better?"
If you are suffering from anxiety and are tired of feeling so stressed all the time, I'm glad you are here.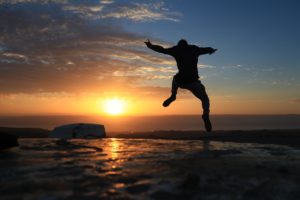 Let's let go of the struggle and get relief from anxiety once and for all.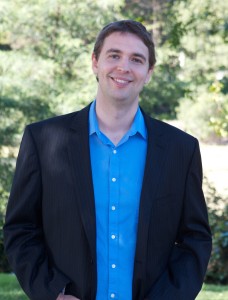 My name is Ellis Edmunds and I am a licensed psychologist in Rockridge, Oakland, California.  My style is warm, collaborative, and compassionate.  I provide:
To heal anxiety, I help people cultivate 5 important practices that I call MAGIC.
Mindfulness – Being in the present moment with acceptance.
Action – Taking actions that align with your values.
Gratitude – Being grateful for all that life has to offer.
Insight – Understanding and attuning to yourself.
Compassion – Loving yourself even in the difficult times.
In our therapeutic journey together, we will cultivate these 5 practices in a supportive, accepting space.
Through therapy, my clients report sleeping more peacefully, becoming more present in their relationships, and having more focus at work.  They connect with their values and start living the life they want to live.
I know that reaching out for help from a therapist can be anxiety-provoking.  I try to make the process as easy and comfortable as possible.
Contact Me for a Free 15 minute consultation and we can discuss how I may support you best.

Phone: 510-473-5083
Email: drellisedmunds@gmail.com
"Ellis is a thoughtful and attuned therapist. I recommend him without reservation."       
-Sharon Bass, PhD.

Licensed Psychologist PSY27058