Not currently running

Dating in the Bay Area isn't easy.
From the awkward first dates, to the ghosting, to the endless swiping and hoping, you might be feeling frustrated and tired of trying to date.
Perhaps you've had difficult and even painful dating experiences in the past and fears of this happening again prevent you from putting yourself out there.
You might have many friends who are in relationships, and they just don't understand the difficulties of dating in this day and age.
What you really want is to enjoy your dating journey, have fun with it, and put yourself out there in an exciting way.
Ultimately you want to find a partner that feels like a good match, that feels easy, fun, and safe to connect with. Someone you can build a loving and passionate relationship with.
In this weekly support group, psychologist and relationship expert Dr. Ellis Edmunds will guide the group through exercises designed to help you approach dating from a more relaxed, free, and authentic space.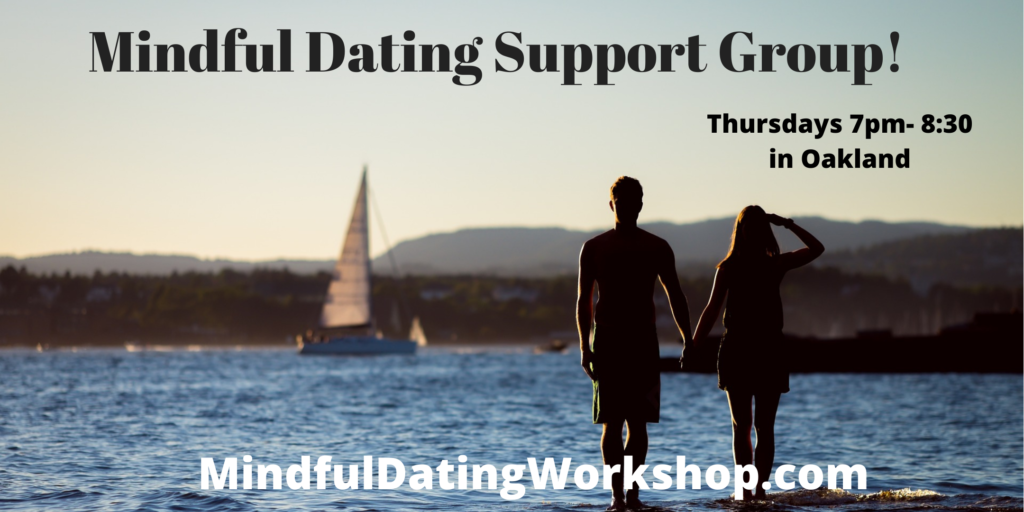 We will cover:
How to let go of dating fears so they no longer control you
Gain clarity on what you really want in relationships so you can find a partner that is a great match.
Understand your attachment style so you can no longer repeat the same patterns in past relationships.
Know what your core values are in dating and relationships so you can find a partner that has the same values.
Take action on your values so you can approach dating in a new and empowering way.
Practice mindfulness and self-compassion so we can be loved no matter the outcome.
And more!
The group will meet once a week, Thursdays 7pm-8:30, in Rockridge, Oakland. $195 for 4 or 5 groups (monthly commitments). Sliding scale available.
The general structure will be:
10 minutes: Check- Ins and Wins
20 minutes: Guided exercise to get in touch with your values in dating
15 minutes: Sharing with a partner and the group
20 minutes: 2nd guided exercise for self-compassion / acceptance of yourself while dating
15 minutes: Sharing with a partner and the group
10 minutes: Check out and intention setting
Mindful Dating means: Bringing more awareness to the dating process – our fears, how our history shows up, our patterns, our values, and being willing to act on our values in the dating context, all while being kind and compassionate to ourselves.
If this is the kind of dating experience you want, contact me to join. The next round will begin April 2.
Open to all gender identities and sexual expressions.
I know that dating is a messy process and we all need support 🙂