Is online dating making you feel hopeless and defeated about ever meeting the right partner? Do you struggle with finding people that you feel attracted to? Do you keep repeating the same negative patterns over and over again in your relationships? Are you drawn to people who seem disinterested in you while pulling away from the ones who do express an interest? Is it difficult for you to build an authentic connection?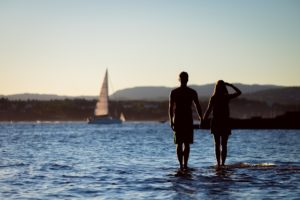 Dating in the Bay Area isn't easy. Between people's busy schedules, long work hours, the culture of ghosting, and complications of online dating, finding a genuine connection can be a challenge. In this mindfulness-based workshop, psychologist and relationship expert Dr. Ellis Edmunds will help you identify the barriers that stop you from finding the relationship you desire and provide you with the tools you need to put yourself out there authentically and openly.
This workshop will assist you in recognizing your core beliefs and relational patterns and help you clarify your true values in relationships. Dr. Edmunds will lead experiential exercises to look at the dating fears and negative self-talk that get in the way of being your best self. We'll explore what truly matters for you in relationships so that you can enjoy the journey of dating, rather than worrying about a particular outcome.
By the end of this workshop you will:
Identify your fears and struggles in dating that hold you back
Clarify what really matters to you in a partner
Understand your attachment style (and why it matters)
Examine your unhelpful patterns in relationships and how to break them
Know your true values when it comes to dating and relationships
Take action on your values and create a plan for values-based dating
Use mindfulness to let go of unhelpful fears that get in the way
Register by clicking "Register Now!" below:
Next workshop: Saturday January 19th, 10am – 1pm
Location: My office in Rockridge, Oakland
Limited to 8 participants, $75 for a 3 hour workshop
See you at the workshop!