Feeling isolated? Trapped at home? You're not alone!
The COVID-19 pandemic has impacted us all, and in a very significant way, our feeling of connectedness has suffered.
As humans, we need connection to thrive, and without it, we struggle mentally, emotionally, and even physically.
Perhaps you were feeling lonely or isolated even before the pandemic, and it has only made things worse.
Maybe you have lost loved ones, lost a job, or lost activities and places you used to visit to connect with others.
Now, more than ever, we need to honor our basic human need of connection, while staying safe.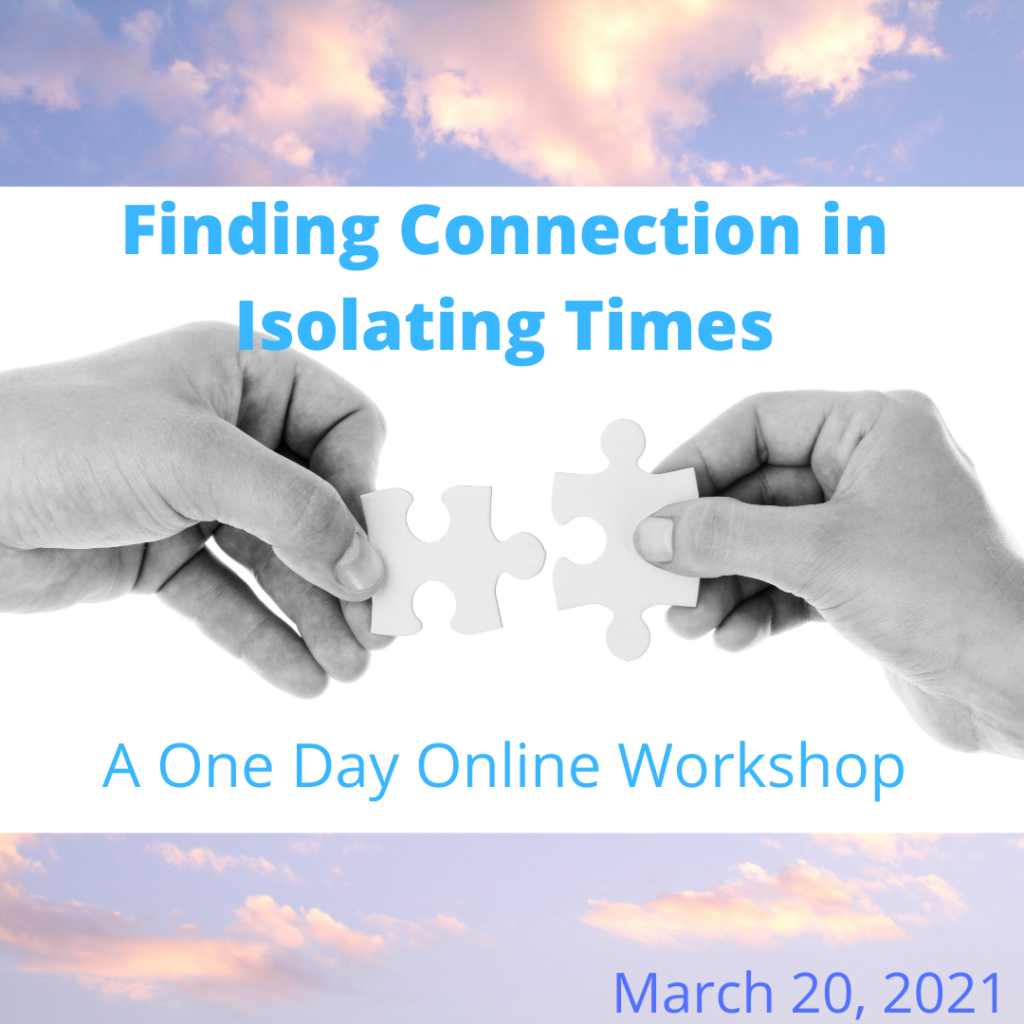 Join Dr. Ellis Edmunds, licensed psychologist, in this one day online workshop where we will explore ways to connect with others, connect with ourselves, connect with our values, and connect with the other members of the workshop.
Feel connected to others in the group
Discover new ways to connect with others in your life
Connect with yourself with compassion
Clarify what brings your life meaning
We will get through this together. Connectedness is one of the greatest resources we have, and something we can all practice to add joy and meaning to our lives and the lives of others.
Click below to register:


March 20, 2021, 10am – 1pm
Get your ticket today. Discount prices available.